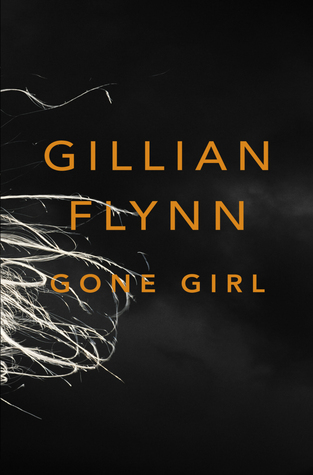 My Rating: 2 Stars
This book made we want to swear. Like really, I knew I had some vulgarity in me, but Jesus…
Flynn is a really good writer, I'll give her that. Her characters are written consistently and they don't flow into each other becoming one. They're all fucked in the head, but they're well written. The story is well written… at least in the beginning.
I enjoyed the first and most of the second part of the book. It had so much potential and I was impressed and awed by Amy's madness. I mean she was dedicated to her cause man. I enjoyed the mind games (I don't know what that says about myself, but okay) and watching the characters figure out what's happening. There was just so much potential!
And then it kind of just ran out of steam. From about 75% into the book, it was like things were being set up for a big finale, and you think that you can't wait to see how it all ends… then the last 10% it's like Flynn just got bored.
Don't get me wrong, I like a good ambiguous ending as much as the next person. Stephen King is amazing at it. But there are ambiguous endings and then there is Gone Girl. I'm 99% sure Flynn just couldn't figure out how to end the book and just stopped writing. You get to the last page and it feels like she just left out the last chapter. I felt duped.
Like: Oh I don't know how to end this book, but I'm bored now and couldn't be bothered, so instead of going back and seeing how I can work this out, I'll just stop and the stupid fuckers reading will think I'm being artistic.
Another thing that I don't want to go on about too much is how sexist this book is. I mean, I don't go around looking for reasons to start fights about gender issues, but Jesus Christ, this book was like a textbook for sexism. Even though it's obvious that Amy is a psycho bitch (oh hahaha, such a cliche, right) it makes it sound so regular for a woman to accuse a guy of rape if she's pissed off at him. Rape is not something to be taking lightly man. It's a serious issue and writing shit like this does not help the issue…
Okay, I'm going to stop now because maybe I'm taking this way too seriously, so here's my review. This was a fucked up, good to average to bad story that was written really well.
P.S. I watched the movie as well, and I still feel the same. At least you can say that they stuck to the book pretty well, but in this case I would have appreciated a more conclusive ending.