Rating: 5 Stars
Date Started: 30 October 2017
Date Finished: 31 October 2017
Pages: 513  |   Duration: 10:45:48
Genre: Historical Fiction, Adventure, Romance, M/M
That moment when you enjoy a m/m romance about 1000 times more than you ever thought you would…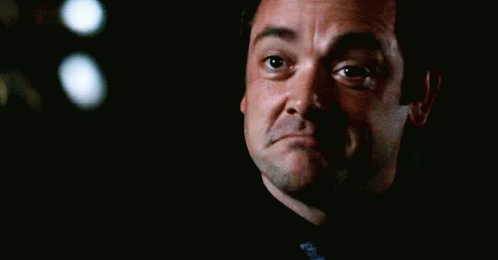 This book will definitely be going on my favorites of the year list! I listened to the audio version and I think that was the absolute best decision I could have made. The narrator was brilliant and of course I'm putty in your hands if you have a British accent. Naturally I had to find out more (stalk) him, and it turns out he's the actor who played Tom Riddle in Harry Potter 2… also he's gorgeous!
Other than the narrator though, I loved the writing and the flow of the book. If I had to use one word to describe it, it would be FUN! I lost count of the times I had to pause because I was giggling too much… I got a fair amount of weird looks for laughing at nothing too!
I realize that at least 60% of the things happening in this book is unrealistic and would have played out a whole different way if it had happened in real life, but I don't think the point of this book was to be historically accurate or taken too seriously. I'd even say the whole plot was only slightly better than "meh"… I took it as a fun adventure that touched on some touchy subjects, but was mainly focused on the characters and the relationships in the book.
Talking about characters, I loved them all. Monty was a selfish and pompous ass, but OMG he was funny and witty and… vibrant. Percy was caring and sweet and you can completely understand why Monty falls in love with him, even though they're polar opposites and besides the fact that he thinks he's gorgeous. Felicity is a badass bitch that refuses to let society put out her flame. I mean I'm pretty sure [book:The Lady's Guide to Petticoats and Piracy|35430702] is going to be her adventure, that's how awesome she is. She's flawless and Monty would be completely dead without her. Honestly he really is a bit useless… but maybe just because he's been told that so much that he started believing it? He's fabulous though.
The other characters were also different degrees of lovable and interesting, with the pirates and Captain Scipio being my favorites… I've always had a fascination with pirates (even before Pirates of the Caribbean) and I really hope they feature prominently in the next book! Considering the title I think it's a safe bet 😁